As I said before, for me, holidays are just another excuse to watch and re-watch my favourite TV shows [shocker, I know…] Most people watch movies around this time of the year. I don't consider my Christmas break complete without watching at least one
Lord of the Rings
movie [and
Harry Potter
if I have the time]. Fantasy movies put me on the right state of mind. But as any respectable TV fanatic, I also see Christmas as the perfect opportunity to marathon several eps of one or two TV shows. Unlike
Thanksgiving
, I am not talking about "Christmas episodes", I am talking about TV shows that make me feel "Christmassy" for different reasons [some of these reasons don't make sense at all… just thought I should warn you].
So here is my TOP 5 [not so logical] list of TV shows I love to watch over the Christmas holidays:
5) DOWNTON ABBEY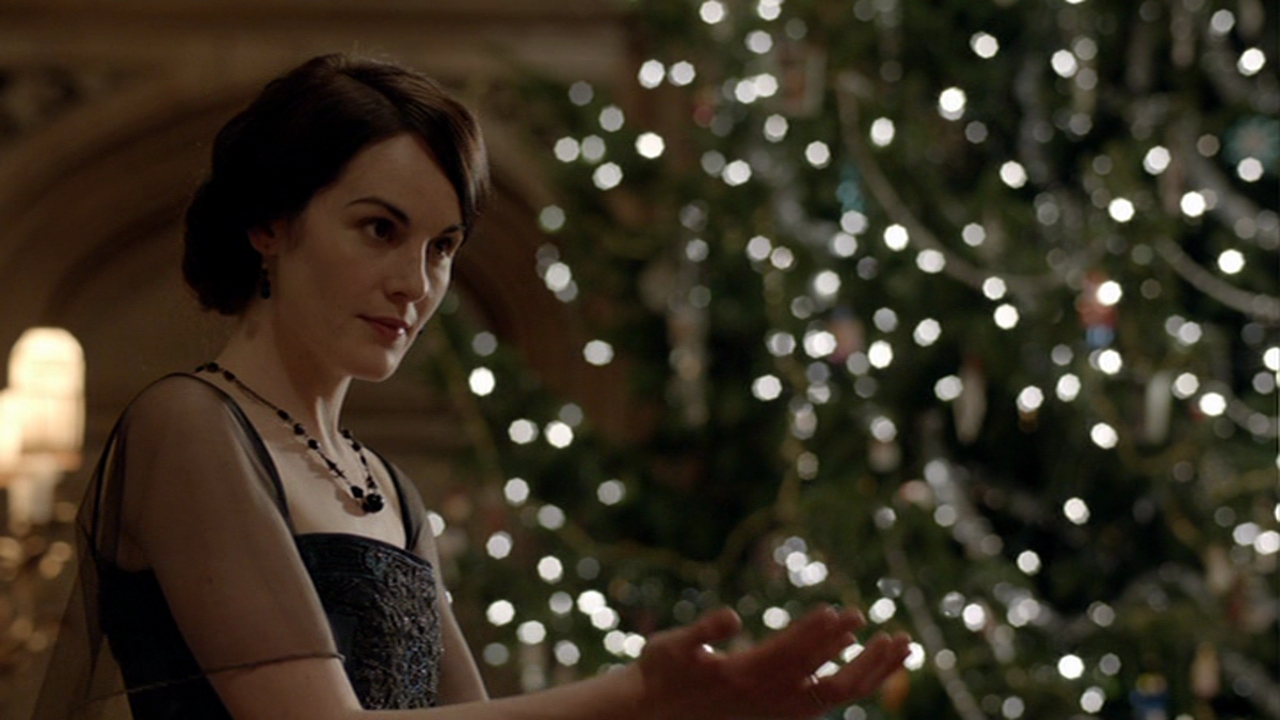 If you live in the UK, watching the
Downton Abbey
Christmas special is a MUST. However, if you are anywhere else in the world… Doesn't it sound wonderful to sit down with the family, drink a cup of tea and marathon the first couple of seasons of this wonderfully posh show? You can keep the theme by watching the Christmas specials or just watch any random episode; they all have family members exchanging snappy remarks over lavish dinners after all… "
What is a holi-day?"
Christmas Factor:
Opulent dinners, fancy clothes, snarky family members, people worrying too much about who is single and who is not… It's like Christmas all year round.
Watching Suggestion:
Watch it with the entire family [dog included] while drinking tea and eating scones.
I know this is not completely accurate; but, in my mind, it was ALWAYS snowing in Everwood and that feels mighty Christmassy to me. Plus Everwood is just the type of family-feel-good-show I love to watch when I am looking to feel all warm and fuzzy. It's wholesome entertainment for the entire family and you will feel like hugging your parents/children after watching a few eps.
Christmas Factor:
Lots of snow, quaint characters in a Norman Rockwell backdrop, classical music and families facing adversity together. It's almost a mash-up of all Christmas movies themes ever…
Watching Suggestion:
Crawl under a blanket, grab a cup of eggnog/hot chocolate and watch it with your entire family.
Remember when I said not everything on this list makes sense? Well… I guess this is where you ask "What the hell is Yule-like about Game of Thrones"? Probably nothing… they don't even have Christmas in Westeros… As far as I know neither the Old Gods, the Seven or the Lord of Light have any links to Jesus. However, as I said before, I associate Christmas with "magic" and "fantasy" and another word comes to mind: Epic [which is why I like watching Lord of the Rings during this time of the year]. So in this sense … Magic CHECK, fantasy CHECK epicness CHECK. See? There is some logic to this… plus I would take any opportunity to marathon a season of Game of Thrones.
Christmas factor:
It's epic and fantastic. There is a lot of snow, which is even the name of a character [Jon Snow] and you know… "Winter is coming". There are also lots of "dysfunctional family reunions" and dragons are "Christmassy" aren't they? OK… maybe not…
Watching suggestion:
If you are single and/or don't have kids, watch it anytime! If you do have kids you probably want to wait until you are sleeping. Just grab a glass of wine, some lemon pies and preferably stay away from the milk of the poppy.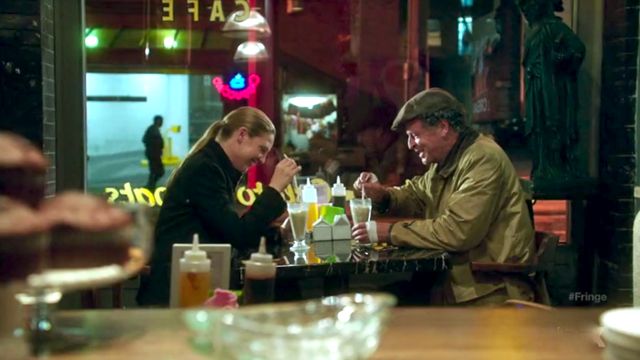 After picking the first 3 shows for this list it was pretty clear that I was looking for: 1) Fantasy/ Magic/extraordinary events 2) Snow and 3) Family. I tried to think of a show that had all three elements and Fringe was the first to come to mind. It has just the right amount of fantasy, it sure snows a LOT in Boston and the father/son relationship will make you cry every time. Who wouldn't want to spend Christmas watching windows to other universes, zeppelins and kids falling on ice and being rescued by strange men in black hats? That is just like Miracle on 34th street… isn't it?
Christmas Factor:
Cold weather, the prodigal son returning home, mysterious visitors from other worlds, lots of heart-warming moments
Watching Suggestion:
Pick up a strawberry milkshake and all the junk food you can find and enjoy the crazy ride.
And my NUMBER ONE show to watch over Christmas is…
Without a doubt this show is my favorite Christmas show. I know it technically has NOTHING to do with Christmas, but watching the superb two seasons of Pushing Daisies has become a Christmas tradition for me. I can't think of s sweeter, more up-lifting, visually stunning show that can be enjoyed with the entire family and instantly put you in a festive mood. If you have never seen this show, go buy a DVD now! [perfect gift BTW] and have the joy of experiencing it for the first time. If you are already familiar with the brilliance of Pushing Daisies, it is the perfect time to revisit it.
Christmas Factor:
Fairy tale look, sound and feel, an ominous narrator, people coming back to life.
Watching Suggestion:
Must be watched while eating pie.
And that is it! Hope you all have a great TV-licious Christmas!