Can ALL award shows get it wrong? Seriously… what are the odds?
SAG
and Golden Globe nominations were announced this week and for some reason I keep expecting to be satisfied and, obviously, that never happens! There were some [good] shockers, I admit… but also a lot of "what the hell?" nods … I think that if we could combine both nomination lists… we may end up with the perfect list.
Since apparently no award show is ever going to make me happy, at least we can see which one disappointed me the least:
BEST DRAMA
BEST DRAMA

SAG

GG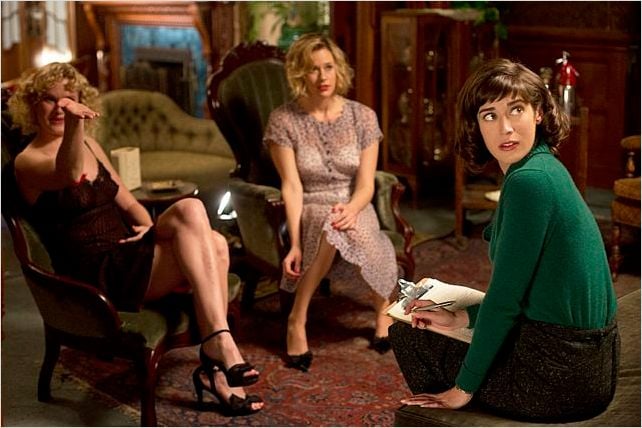 Masters of Sex
At least everyone had the good sense to nominate Breaking Bad, and it will probably win both. I am glad GG decided to pay attention to Netflix (House of Cards) and newcomer Masters of Sex, a new favourite of mine but… I was shocked about the absence of HBO shows and the inclusion of The Good Wife? Seriously? I mean SERIOUSLY!? I can't say this enough… The Good Wife is a good show… but it is not ground-breaking television and there is NO WAY it is better than Homeland, Orphan Black, Banshee, Sons of Anarchy, Mad Men, Dexter, Boardwalk Empire, The Newsroom, Game of Thrones, Justified, Hannibal [seriously, why is NO-ONE paying attention to that show?!]… and I'll stop here but I could seriously go on forever.
Scorecard: SAG:

1 / GG: 0
I think I may actually like the GG list better, but the fact that they nominated The Good Wife ignoring SO MANY more deserving shows annoyed me too much. I am also happy that SAGs decided to recognize Game of Thrones, which other awards seem to suddenly have stopped loving.
BEST COMEDY
BEST COMEDY

SAG

GG
30 Rock
Here is where SAG and GG voters disagreed the most. Only common nominees are: The Big Bang Theory and Modern Family, which are SO predictable. I think I like the SAG list much better, they nominated the re-born Arrested Development, which even not at its best is still edgier than most network comedies and come on! It's 30 Rock's last year… I think they deserved it, but a GG nod for Brooklyn Nine-Nine? What the hell… I love the cast but had to stop watching after 3 or 4 episodes… I may need to reconsider watching it… but I doubt it gets "that" good [I may be wrong].
Scorecard: SAG:

2 / GG: 0
BEST ACTRESS IN A DRAMA SERIES
BEST ACTRESS - DRAMA

SAG

GG
Tatiana Maslany on Orphan Black
Again… what is the obsession of GG voters with The Good Wife? I was SO thrilled that Tatiana Maslany got a GG nomination, but the fact that they included Julianna Margulies (instead of Claire Danes or Anna Gunn or KATEY SAGAL! ) cancelled out my excitement… I may be able to forgive them if Tatiana wins. And what is up with Kerry Washington getting nominated for everything now? Not complaining, but isn't it funny how one actor gets a nod and then suddenly everyone starts paying attention… She was doing a pretty good job on the 2 previous seasons of Scandal too… where were all the nominations then? Finally, I know I should probably complain about SAGs nominating Maggie Smith, when there is so much "fresh talent" [like Tatiana Maslany] around… but I can't do it… I just love her too much. Oh, and about Taylor Schilling… how is Orange the New Black a DRAMA? I think it is more of a comedy than Girls or House of Lies!
Scorecard: SAG:

3 / GG: 0
It was hard to pick because I am unhappy with both lists. GG nominated Tatiana, but aside from her and Robin Wright… I think the others weren't as deserving. At least with the SAG list I am happy with 3 to 4 names.
BEST ACTOR IN A DRAMA SERIES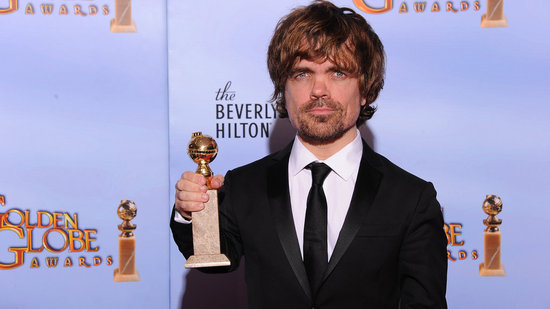 Peter Dinklage
As for the men… it was easier… If I could replace Live Schreiber [with some pain because I love him] from the GG list with Peter Dinklage… that would be my dream nomination list, but I guess he is a "supporting character" so, looks like I am actually almost 100% pleased with the Golden Globe nominations for this category.
Scorecard: SAG:

3/ GG: 1
BEST ACTRESS IN A COMEDY SERIES
Tina Fey & Amy Poehler
I actually love all of these ladies and they are probably all deserving. If we look at these lists there is everything from new-comers like Lena Dunham and Zooey Deschanel to veterans like Julia Louis-Dreyfus. However SAG: not nominating Amy Poehler, not cool. And GG: Not nominating Tina Fey, almost criminal…
Scorecard: SAG:

4/ GG: 1
Giving it to the SAGs but barely and mostly because they nominated Tina Fey.
BEST ACTOR IN A COMEDY SERIES
The Michael J.Fox Show
As for the funny guys… I am just glad they are not ALL on Modern Family. I am happy Arrested Development got some recognition from both SAG and GG. I am also thrilled that Michael J.Fox scored a Golden Globe nomination. As I said

before

, James Spader may be one of the best TV drama actors of all times and Michael J.Fox is definitely one of the best TV comedy actors, so Golden Globes got that right.
Final Scorecard: SAG:

4 / GG: 2
Looks like I am more pleased [or less disappointed] with SAG nominations… which is usually the case… but I still feel like these voters don't watch half the shows that SHOULD be considered… Oh well… world is not perfect [not even on TV]. Now we just have to wait and see how angry I am after they choose the winners.