Oh the Emmys… I don't think anyone actually thinks those shiny pointy things are an accurate measure of the "Best on TV", yet every year we keep tuning in only to complain about it later. I guess complaining is part of the fun. So let's get started:
Expect the expected
My main complaint about the Emmys is usually that the awards are too predictable, however this year there were a LOT of shockers [not necessarily good]. Still some the awards went to the usual suspects; for instance the
Best Actress
awards for both comedy and drama which went to Julia Louis-Dreyfus and Claire Danes respectively. Predictable? Yes [I actually predicted it
HERE
and
HERE
], but I don't really mind. Claire Danes is absolutely brilliant on
Homeland
and Julia Louis-Dreyfus is one of my favorite comedy actresses of all times. I still wish Tina Fey had won, but… Julia's acceptance speech with Tony Hale standing behind her was pretty great to watch. The other predictable award went to
Modern Family.
Now, I like
Modern Family,
I think it is a good show… and once upon a time it felt "fresh" and "original. Not anymore… there are other better newer shows [most of which weren't even nominated!]
What are the odds?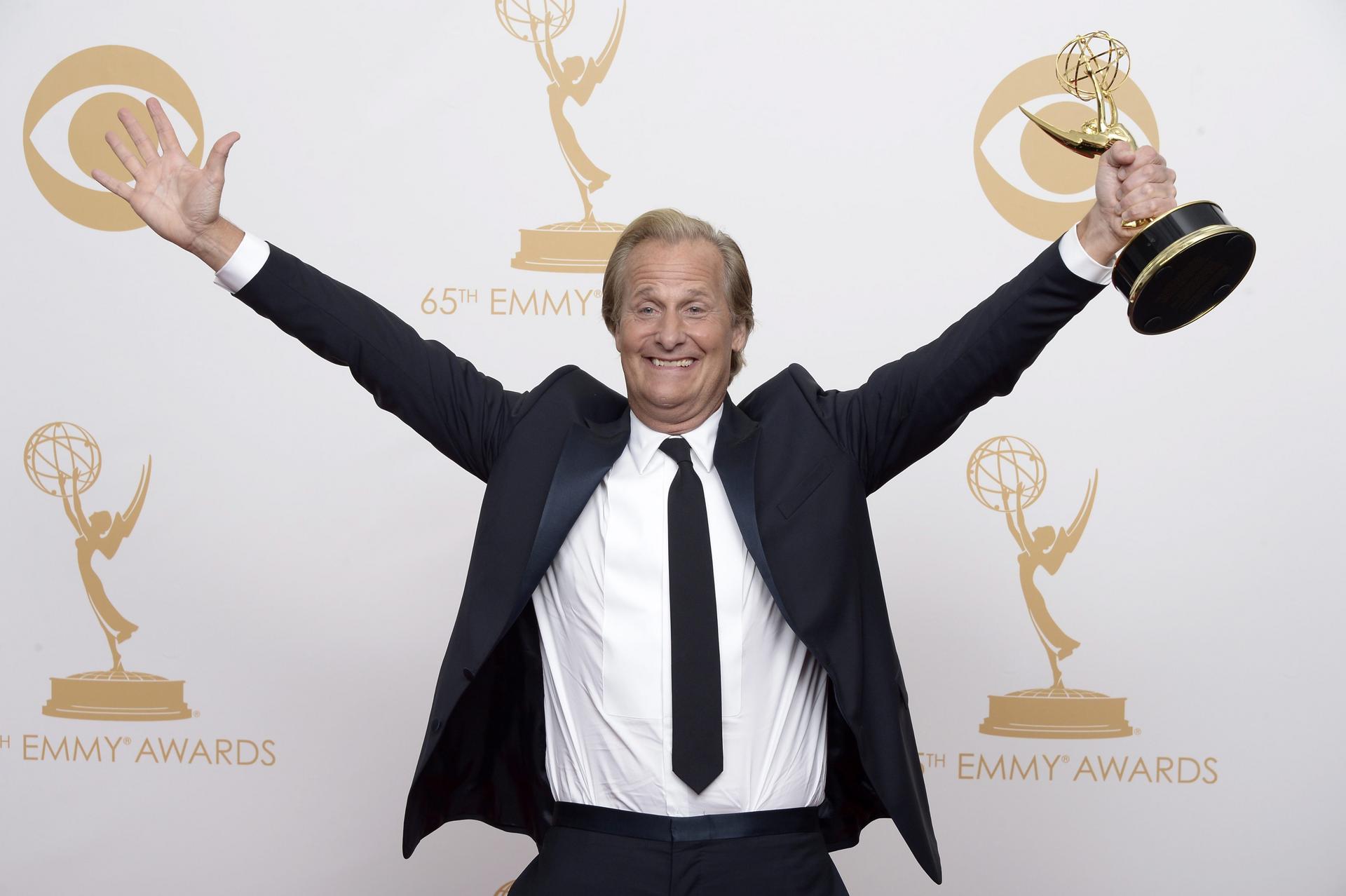 For every predictable choice, there were 5 shocking ones. I was pleasantly surprised to see Tony Hale and Merrit Wever take the
Best Supporting Actor/Actress
awards. Why was I pleased about this? Well… I think Tony Hale is great and he went somewhat unnoticed during
Arrested Development,
so I am glad to see him get some recognition. I don't watch
Nurse Jackie,
so I don't have an opinion on Merrit, but she did have THE BEST SPEECH EVER: "I gotta go"
I was not so pleased with some of the other shocking wins like Bobby Cannavale; I thought he did an amazing job on Boardwalk Empire, but he wasn't my first pick [or second or third]. I wanted the Best Supporting Actor Emmy to go to Aaron Paul. I would have also been happy with Peter Dinklage or Mandy Patinkin. Same goes for Jim Parsons; he is great but I feel his time for awards was 6 years ago, when the character was brand new and exciting. On the other hand, a couple of shockers I wanted to see didn't take place. I was secretly rooting for Kerry Washington, just because of the dark horse factor; but I can't really say her performance was better than Claire Danes's. I also wanted Emilia Clarke to win and get at least something for the Game of Thrones gang, which was completely ignored this year [I was hoping for Best Writing, but no luck there either].
Finally the category that defied the odds the most was Best choreography! The ONLY non-
So You Think You Can Dance
choreographer (Derek Hough) won! I haven't seen his routines lately, but I can't imagine how good they need to be in order to be "better" than Travis Wall's [not complaining… OK maybe I am]. No love for my
favorite dancing competition
, but the dance number (choreographed by all nominees) was sick! A dance number about TV shows to the tune of theme songs! Are you kidding me? That's like the coolest thing ever in my book.

The Emmys are not ready for online shows, Benedict Cumberbatch or anything that isn't on HBO
History was made this year, marking the first time original "online shows" were nominated in the important categories. Netflix shows like House of Cards and the Arrested Development reboot scored nods but sadly no wins [except for Best Directing for David Fincher]. I wasn't expecting Jason Bateman to win, but I WAS expecting Kevin Spacey to take the Emmy [and he certainly deserved it], but I guess Emmy voters aren't ready to give it Netflix just yet. And while we are on the subject of great actors… what does Benedict Cumberbatch need to do to win an Emmy?! He was ignored for Sherlock and this year for Parade's End, but that is no shocker since ALL the miniseries or TV movie awards went to Behind the Candelabra. Sadly Emmy voters completely ignored the other wonderful miniseries like Top of the Lake [and Elisabeth Moss!]… Perhaps they just don't watch the Sundance Channel [or anything that isn't HBO].