You know how much I wish I could program one [or all] TV network(s). Sometimes I also wish I could be in charge of picking Emmy winners. Last week the Emmy ballots came out and I started thinking about my "dream" nominations.
I love Homeland and Mad Men as much as the next TV fanatic, but sometimes the nominations become a little boring and predictable with notorious oversights. You know how on those online polls there is always one show that takes ALL the awards, Emmy voters are just like that! They nominate EVERYBODY from a couple of shows and I am pretty sure they don't even bother to watch others.
With all of that said, no-one can stop me from picking the names I wish got a nod and I will also take the opportunity to predict who will actually get nominated.
My dream picks:
Alec Baldwin – 30 Rock
Jason Bateman – Arrested Development
Louis C.K. - Louie
Joel McHale - Community
James Roday – Psych
Predictions: Alec Baldwin, Don Cheadle, Jon Cryer, Matthew Perry, Jake Johnson
So, nothing surprising about Alec Baldwin, Jason Bateman or Louis C.K. since they get nominated every year. However, on that account, I agree with Emmy voters. But instead of nominating Jon Cryer or some former "Friend" I would like to see a couple of new names. I absolutely believe Joel Mchale deserves a nomination and I am shocked it hasn't happened yet. He is hilarious on Community [as well as The Soup]. And what about James Roday? Well I really like Psych and I think James is really funny with a very different style than the other actors on the list. But, mainly I would just like to see some variety in the nominations. That's not going to happen. I predict the shocking nomination in this category will be Jake Johnson from New Girl and no more surprises other than that. The award will probably go to Alec Baldwin, and I accept that just because I love 30 Rock.
Krysten Ritter
My dream picks:
Zooey Deschanel – New Girl
Tina Fey – 30 Rock
Julia Louis-Dreyfus - Veep
Amy Poehler – Parks & Recreation
Krysten Ritter – Don't Trust the b… in apartment 23
Predictions: Zooey Deschanel, Lena Dunham, Tina Fey , Julia Louis-Dreyfus, Amy Poehler
Among my dream picks I have the veterans: Fey, Poehler, Louis-Dreyfus and the "New girl" Zooey Deschanel. My last pick was Krysten Ritter. I would love to see a surprising nomination like that, especially because I actually liked Don't Trust the b… and I think Krysten is very talented. I could settle for Kat Dennings from 2 Broke Girls. However, I predict that last spot will go to Lena Duhnam and she is great and everything, but I would like Emmy voters to think outside the HBO box sometimes. I am also secretly wishing Sutton Foster from Bunheads gets a nomination because, how shocking would that be? The win will either go to Julia-Louis Dreyfus or Tina Fey. Much deserved for any of them.
Jake Johnson and Max Greenfield
Best Supporting Actor Comedy
My dream picks:
Ty Burrell – Modern Family
Jim Rash - Community
Jeffrey Tambor – Arrested Development
Max Greenfield – New Girl
Simon Helberg – The Big Bang Theory
Predictions: Ty Burrell, Eric Stonestreet, Jesse Tyler Ferguson, Max Greenfield, Chris Colfer
I believe ONE nomination for Modern Family should be enough and my pick is Ty Burrell since he is the one who makes me laugh the most. I also think Arrested Development deserves some recognition and it's hard to pick but I would go with the more senior actor Jeffrey Tambor. Then I picked Simon Helberg from TBBT because Jim Parsons and Johnny Galecky get all the recognition for that show. I believe Simon is equally funny. Max Greenfield is a no-brainer and finally Jim Rash! He is SO entertaining! And like everybody else on Community overlooked! A nomination for him would be "Dean-tastic"! But what will actually happen? Everyone from Modern Family will get nominated plus Max Greenfield and probably Chris Colfer… boring…
Jessica Walter and Jeffrey Tambor - Arrested Development
Best Supporting Actress Comedy
My dream picks:
Ellen Barkin – The New Normal
Jessica Walter – Arrested Development
Alison Brie - Community
Anna Gasteyer - Suburgatory
Jane Krakowski – 30 Rock
Predictions: Kristen Bell, Julie Bowen, Sofia Vergara, Betty White and one veteran either Ellen Barkin or Jessica Walter
If I had to pick one person from Arrested Development to get a nomination it would be Jessica Walter. She is brilliantly funny and has a very particular comedy style. Another veteran that did an amazing job is Ellen Barkin and her show was unfortunately cancelled so I would love to see her up there. Anna Gasteyer hasn't got much recognition for her job on Suburgatory and she certainly should. I also picked Jane Krakowski because it is 30 Rock's last year and she was great on the role. Finally Alison Brie! Again, Community deserves it! It truly does, yet it is always ignored. Nevertheless, none of my dream picks will make it to the actual nominations. Julie Bowen, Sofia Vergara and Betty White are all amazing, but so predictable… and I love Kristen Bell! I am a hard-core Veronica Mars fan, I am waiting for the movie like a geek for the next Star Wars, but her character is NOT really a 'funny' character.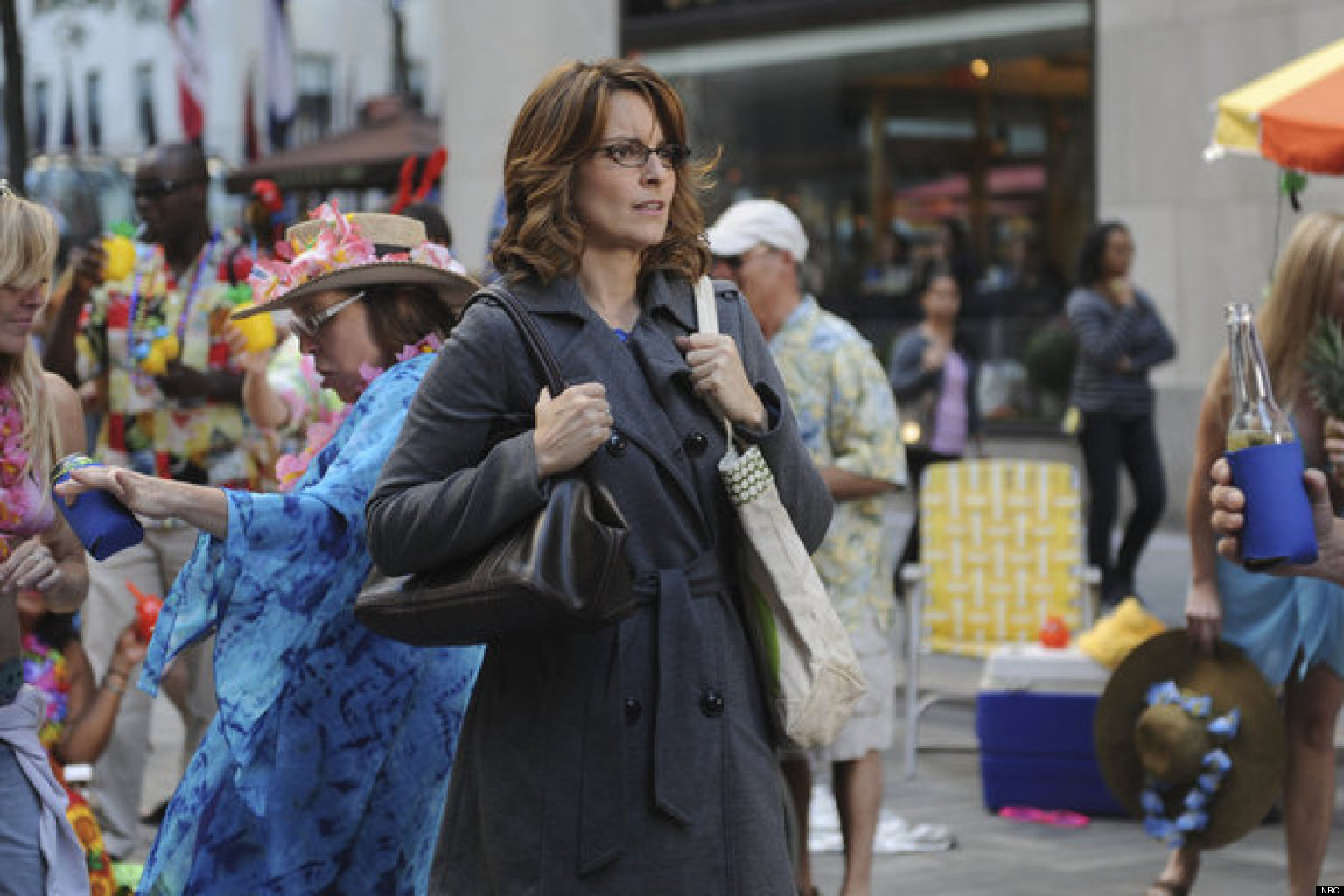 30 Rock
My dream picks:
30 Rock
Arrested Development
Community
Modern Family
Suburgatory
Predictions: Girls, Modern Family, Veep, House of Lies and either 30 Rock or Arrested Development
As I said, I feel
Arrested Development
still deserves some recognition.
Modern Family
makes me laugh (although I think it is a little bit overrated) and
30 Rock
is one of my favorite comedies of all times.
Community
is also one of my favorites and one of the most original comedies ever and it has been ignored for too long! Finally I would love to see the 5
th
spot go to a less expected show like
Suburgatory
or
Don't Trust the b in apartment 23.
However, the 'non-comedies' (
Girls, House of Lies)
will probably dominate the real nominations. The question is, will they be on board the
Arrested Development
online revival or go with the usual shows like
30 Rock?
You may also want to read:
Emmy Fantasy Nominations - Drama